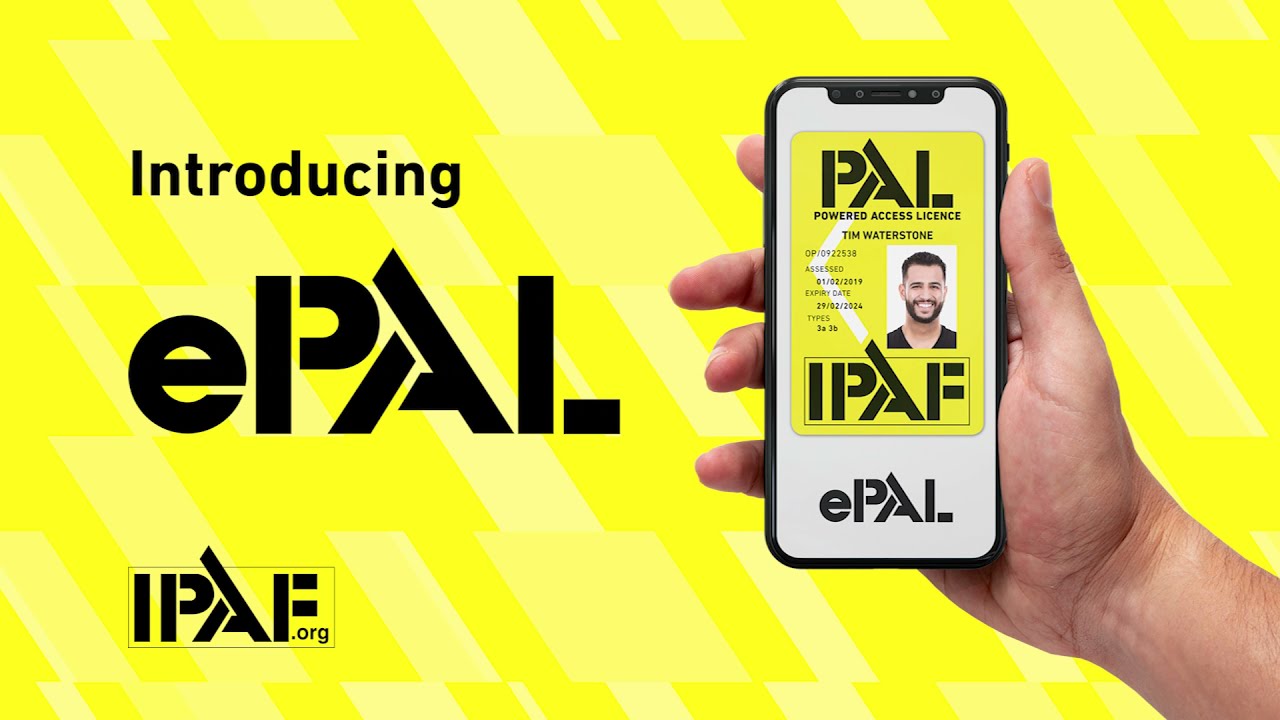 Frequently Asked Questions regarding the new IPAF ePAL app
From the 1st of June IPAF Is going Digital!
All bookings made from this date will provide successful delegates with a digital PAL card, sent directly to THEIR mobile phone.
If you as a company still require physical PAL cards/certificates, these can be ordered at the time of booking, for an additional charge.
Frequently Asked Questions
Can I choose to have a physical card/certificate instead of the digital version?
No every delegate will receive their own EPAL card digitally, direct from IPAF
How do I access the app?
You will be sent a link for the EPAL download when you receive your course confirmation or via the IPAF.org site
Where do I download the digital app?
Just search your phone app store for ePAL
Will the digital EPAL card be accepted on building sites?
Yes, from the 1st of June, this is how IPAF will be issuing IPAF ID cards
Will the delegates still be issued with a logbook?
Yes, digitally via the app
How long does it take to get the digital licence?
The Training Centre will need to determine the timescales but, digital licences will be quicker than a physical licence and IPAF will still process in the same amount of time, typically 24-36 hours from when the licence is uploaded
My IPAF ID account is not working?
Check you have activated your account, an email or SMS will have been sent. If not please email itsupport@ipaf.org
I made a mistake with my email or mobile number when creating my account

Please email itsupport@ipaf.org
How does an existing PAL card holder get their digital PAL card? Does a training centre have to issue it?

All existing OAL card holders can use the new ePAL app, they simply have to create and IPAF ID account and claim their licence either by scanning their PAL card on their phone using NFC (like a contactless payment tap) or manually typing in their licence number. As long as their profile details match the licence details it will be linked and visible within ePAL
Mobile phones aren't allowed on many construction and controlled sites, what is IPAF doing about this?
We understand there are some limitations to using mobile phones on certain construction sites and controlled sites like nuclear power stations. ePAL will allow the user to share their PAL card via any third-party communication channel before entering the controlled site
I need a smart PAL card to unlock machines

Access control will still work with the physical PAL card for existing holders and those who request one at the time of training
If you have any other questions regarding the new ePAL cards please contact us and we will be more than happy to answer any questions that you may have.